Dr. Bertalan Mesko, PhD is the Medical Futurist. As a geek physician with a PhD in genomics and Amazon Top 100 author, he envisions the impact of digital health technologies on the future of health, and helps patients, doctors, government regulators and companies make it a reality.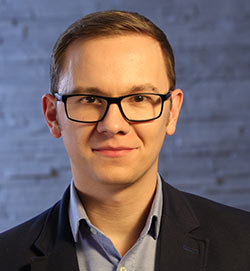 With 500+ presentations including courses at Harvard, Stanford and Yale Universities, Singularity University's Futuremed course at NASA Ames campus and organizations including the 10 biggest pharmaceutical companies, he is one of the top voices globally on healthcare technology.

Dr. Mesko was featured by dozens of top publications, including CNN, the World Health Organization, National Geographic, Forbes, TIME magazine, BBC, and the New York Times.

His popular blog, MedicalFuturist.com has more than 3 million readers, and he is one of LinkedIn's top voices in healthcare.