The Impact of New Technological and Scientific Discoveries on Traditional Dental Education
In partnership with:
Advancements in research and technology are transforming our world. The dental profession is changing too, in light of scientific discoveries advancing biological technology — from new biomaterials to unravelling the genetic makeup of the human being. As health professionals, we embrace a model of continuous quality improvement and lifelong learning. Our pedagogical approach to incorporating the plethora of scientific technological advancements calls for us to shift our paradigm from emphasis on skill acquisition to knowledge application. Should our curricula shift toward preparing clinician scientists? How do we best prepare students to process new research findings so they are better able to assimilate them into practice?
This workshop provided a forum to explore and discuss strategies to ensure faculty, students and, ultimately, patients are best positioned to exploit the opportunities that arise from research. The overall aim was to establish methods of incorporating the impact of new research findings into the education of our dental students.
Participants in this workshop:
Gained an understanding of the impact of new scientific research within dental education.
Developed effective educational strategies in the delivery of dental education programmes in light of new findings
Discussed preparation of the "clinician scientist" as a framework for dental education.
Created a consensus document, which provides a signpost of the way forward to promote incorporation of research and technology advances and lifelong learning into the dental education curriculum
---
Session Chair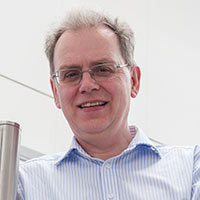 Damien Walmsley, Ph.D., M.Sc., B.D.S., FDSRCPS is Professor of Restorative Dentistry at the University of Birmingham, UK. Within the university, he is Graduate School Director for Dentistry, Head of the teaching unit of Prosthetic Dentistry, a member of International Engagement Committee and College Champion for the Universitas 21 collaborative
At a European Level, Professor Walmsley has served eight years on the Executive of the Association for Dental Education in Europe, holding the officer posts of Treasurer and Secretary General and most recently serving as President of the Association. He has a keen interest in technologies and their use in education and training as well as their integration into oral and general health.
---
Workshop Leader offering insight and perspective from the United States
Lynn A. Johnson, M.S. Ph.D., is a Professor and Associate Dean of Faculty Affairs and Institutional Effectiveness (Informatics), at the University of Michigan School of Dentistry.
Dr. Johnson is an informatics specialist with extensive experience in developing and evaluating innovative technologies that support dental education and patient care. Dr. Johnson has focused her recent work in four areas: (1) the creation and evaluation of cloud-based electronic health systems, (2) the assessment of clinical problem-solving skills, (3) innovative uses of technology for the instruction and evaluation of oral health care providers, and (4) the evaluation of the merit and worth of instructional products and methodologies. Her research in learning technologies has received continuous support from NIH and NSF grants for over 15 years, and she has been the principal investigator on two NIH grants. Dr. Johnson has over 60 peer-reviewed publications. Dr. Johnson has completed multiple leadership programs including the Hedwig van Ameringen Executive Leadership in Academic Medicine® (ELAM) in 2015
Workshop Leader offering insight and perspective from Europe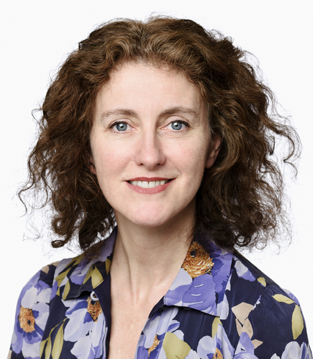 Abigail Tucker, D.Phil., is Professor of Development & Evolution at King's College London, UK. Professor Tucker joined the Dental Institute at King's in 1995 after completion of her Ph.D. at Oxford University. She joined the Dental Institute as a lecturer in 2002 to study craniofacial development and evolution.
She is Principal Investigator at The Tucker Laboratory which has a focus on the development of the head, with particular focus on structures that form in association with the jaw. These include development of the dentition, development of the salivary glands, development of the jaw joint and most recently, the development of the middle ear.
Formation of these structures involves complex interactions and Professor Tucker and her team are interested in the signaling molecules that control patterning and shape. This research addresses questions related to human health and to evolutionary biology, and uses a number of model and non-model organisms, including mouse, chick, opossum, guinea pig, shrew, bearded dragon, snake, gecko and chameleon.
Professor Tucker became Director of Postgraduate Research in 2015.