Thanks to advances in technology and social media, dental education now sits on a global stage. With one click of a button, today's dental students and educators are able to experience a wide array of dental techniques and teachings as well as to engage peers from around the world. As a result of the ease with which we can connect with an international audience, there is desire among many students and faculty to create a global network within dental education.
But what exactly is a global network and why is it important? What are the benefits that a global network provides? More importantly, what are the challenges and barriers that exist to creating a global network? This workshop explored these questions within a uniquely international context.
Specifically participants in this workshop:
Engaged in a discussion with dental educators from around the world about why developing global networks is important;
Identified key challenges that exist in creating and sustaining global networks and develop strategies for addressing these challenges;
Heard from participants who have established global networking to begin development of best practice models for creating global networks.
---
Session Chair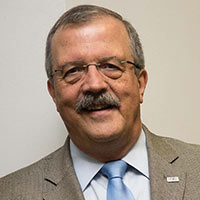 Huw F. Thomas, B.D.S., M.S., Ph.D., is Dean at Tufts University School of Dental Medicine, Boston. Dr. Thomas is no stranger to London, having received his B.D.S. from Guy's Hospital, University of London, England in 1975. In 1978, he received a Pediatric Dentistry Certificate from Eastman Dental Center  in Rochester, NY and an M.S.  in Dental Research from the University of Rochester . In 1980, he moved to the University of Connecticut Health Center in Farmington, CT where he received his Ph.D. in Biomedical Sciences in 1986. He was appointed Dean  of the University of Alabama at Birmingham School of Dentistry in January 2004. On August 1, 2011, he was appointed Dean and Professor of Pediatric Dentistry at Tufts University School of Dental Medicine.
Dr. Thomas has given more than 100 lectures and continuing education courses at various universities, associations and study clubs throughout the United States, Europe and Asia. He is the author or co-author of over 150 published articles, chapters and abstracts in a broad spectrum of scientific journals. Dr. Thomas holds fellowships in the American Academy of Pediatric Dentistry (AAPD), American College of Dentists and International College of Dentists, and is a member of several national and international associations and societies. In 1996, he was elected to membership in OKU (Dental Honor Society) and in 2010 received the Award for Excellence from the Society for Executive Leadership in Academic Medicine.
He is also Past Chair of the ADEA Board of Directors.
---
Workshop leader offering insight and perspective from the United States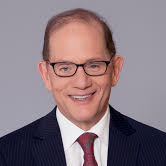 Patrick J. Ferrillo, Jr., D.D.S., earned his undergraduate degree at Georgetown University and his D.D.S. at Texas A&M Baylor College of Dentistry, where he pursued specialty training in endodontics. He is a fellow of both the American College of Dentists and the International College of Dentistry.
Dr. Ferrillo has been active in the American Dental Association (ADA) and the Commission on Dental Accreditation/Council on Dental Education for many years. His service has included posts as President of the International Federation of Dental Educators and Associations, President of the American Dental Education Association (ADEA), Chair of the ADEA President's Task Force on the Surgeon General's Report on Oral Health, Chair of the ADEA Council of Deans, and Chair of the Board of Oral Health America.
After serving for nine years as Dean at the University of the Pacific, Arthur A. Dugoni School of Dentistry, he stepped down in late 2015.
Workshop leader offering insight and perspective from Europe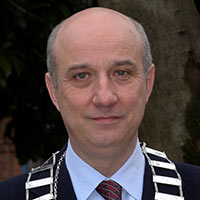 Corrado Paganelli, B.D.S., M.D., MOrth., is Dean at University of Brescia Dental School, Italy. Dr. Paganelli is no stranger to London, having been a visiting professor at King's College of London. In 1986, he received his degree in dentistry from University of Pavia. Then he studied Engineering, then Orthodontics in Zurich, then Medicine at the University of Ancona and following that, Orthodontics at University of Catania. In 1990, he moved to the University of Brescia, where he later was appointed Dean of the School of Dentistry and Dean of Dental Hygiene. He has chaired the programme of Orthodontics in Bratislava (Slovakia), as well.
Dr. Paganelli has travelled widely in the last 3 years to emphasize opportunities to harmonize the voice of dentistry in a global network , giving lectures and speeches around the world. Dr. Paganelli holds Fellowships ad hominem in the Royal College of Surgeons of Edinburgh and Academy of Dentistry International, is immediate past president of the European Section of International College of Dentists and is a member of several national and international associations and societies of different languages. He was convenor of Dental Devices of Global Medical Devices Nomenclature GMDN Project CEN (European Committee of Standards) and its maintenance agency for regulatory affairs together with the mirror groups at International Standard Organization.
He has held external examinerships including Oman, Leuven, Ankara, Bratislava and Odessa. He is also immediate past chair of the Council of European Chief Dental Officers and is the current president of ADEE.