Shaping the Future of Dental Education II
Meeting Proceedings
We would like to thank delegates for joining us at King's College London on Monday 8th and Tuesday 9th May 2017 for the first joint ADEA/ADEE meeting. The ADEA Board of Directors and the Executive Committee of ADEE were delighted by the turn out and participation in this exciting new meeting concept.
Based on the feedback received, the workshop format was very much welcomed and delegates enjoyed being able to actively participate and network in such a dynamic format with delegates from over 50 countries.
To ensure dissemination of the meeting activities as widely as possible, this page provides you with access to presentations made during each workshop stream, as well as the plenary discussion sessions.
ADEA and ADEE are pleased to advise that the proceedings of Shaping the Future of Dental Education have now been published as a special issue of the European Journal of Dental Education.  You can now access this content via open access here.
Members of the workshop team and local organising committee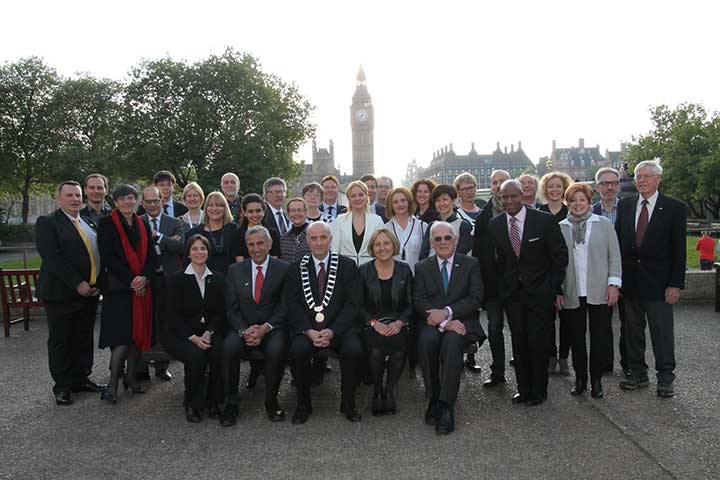 Meeting Sponsors